CREATIVE
AGENCY
We are a global design collective actualising pure ideas. We see the essence of an idea, story, person, or feeling, and we distill it to its purest form.

We believe in ideas and designs that are timeless, sustainable and future proof. We partner with brands and businesses to create lasting impressions. .
DURAT Palace Collection
Helsinki, Finland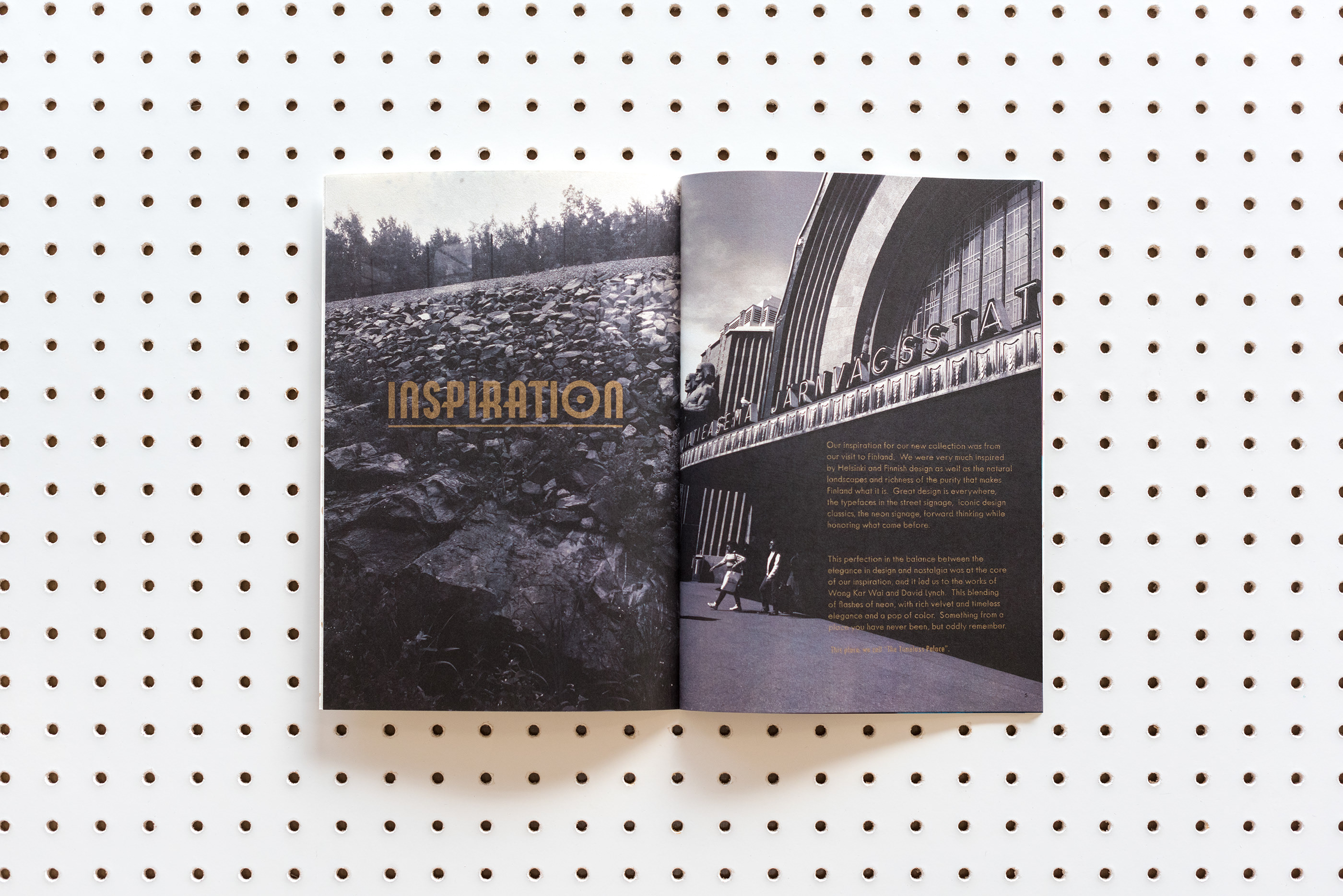 We approached DURAT, a Finnish solid-surface manufacturer to develop the Palace Collection. This was the beginning of that journey, redefining what a solid-surface material could be.
A material that is 100% recyclable, containing 30% post-industrial waste, and for the first time in the world: natural pigments. We source these from a working 17th century windmill that has been producing these for oil-painters dating back to the Dutch Golden Age.
It creates a solid-surface that is alive and interesting at any distance, with a whole world to discover underneath the surface.
Art meets material design.
www.durat.com
www.duratpalace.com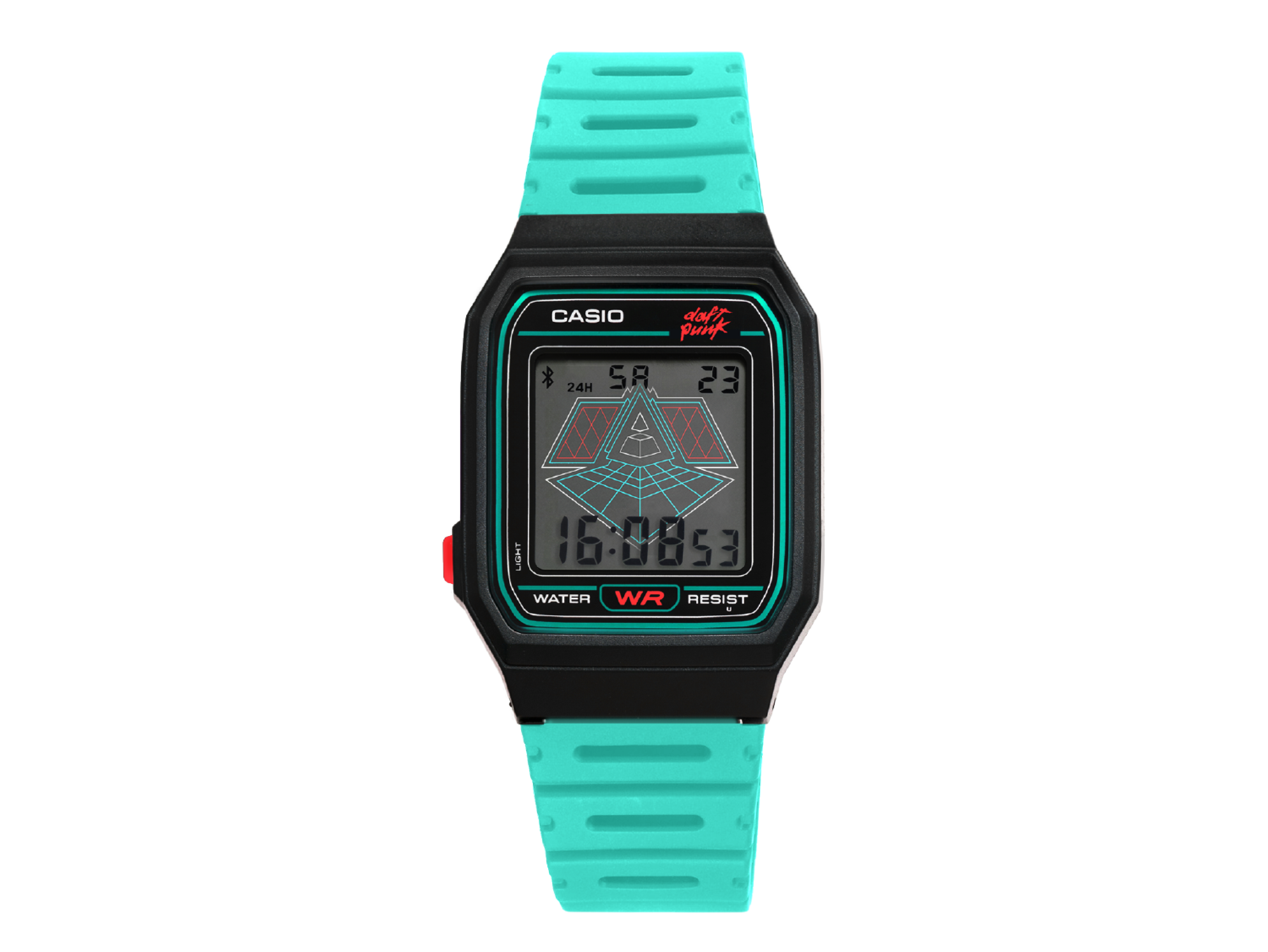 We designed a concept that enables easy collaborations, and have a watch that is more affordable to entice people to buy watches more frequently and collect them.

Based on the classic F-91, this watch has a bigger screen that creates a bigger canvas for brands, designers and artists to work with. Time to profit!

The watch has one dual function button: for illumination and bluetooth pairing. Time is set in the companion app, where you can keep tabs on your growing watch collection.

It's no longer about telling time, it's about making a statement.
VEKOMA
Vlodrop, Netherlands

A total rebrand for the world's largest roller coaster manufacturer. A new slogan to capture their engineering prowess and the ability to create an emotional experience:
"Ingenuity that moves you."
Developing a whole new style of photography, we made truly telling images and wrote the stories to go with them.
The brandbook touches on all aspects of the brand identity:
graphic design, typography, copy, and photography.
The new branding communicates the incredible value their rollercoasters hold.
www.vekoma.com
Who is MOST?
kaori Pi,
art director
Strategy
Kaori was born and raised as a third culture kid in Vancouver Canada. Having an international family base, she has lived and studied in England, Japan, Spain, France and Belgium and has settled in the Netherlands in 2012. Almost all her skills have been due to self-motivated training and dedication in intense and highly chaotic work environments, demanding discipline, precision and timely consistent results.
Through the structure and high standards, Kaori searches for the soul of an idea or a business and distills and transforms it into something pure and undeniable. She creates with heart and is a natural innovator.
Kaori offers a well rounded professional perspective, and often works from a non-conventional way due to her creative and multi-disciplined approach. She sets a high standard for the teams she leads and strives to challenge the impossible. Her main talents come from her ability to see and recognize complex patterns in the design and business world, and whether it is in numbers or colors, she likes to make them dance.
kaori@mostcollective.com ︎︎
GEERT DECOCK,
CREATIVE director
COPYWRITER
A creative heavyweight with an interest in many different fields. Never shy to speak his mind and provide an objective view on things. Good at seeing the relationship between seemingly unrelated things, the basis of any original idea.
A global citizen who has felt at home in many different cultures across the world. Likes to approach things very seriously and with a sense of humor. In short, he see things differently: he sees infinite connections and opportunities.
Geert is an endless archive, like that warehouse from Indiana Jones. It's full of concepts, opinions, memories and dreams. These are colliding all the time, creating truly new ideas. Something from something but unlike anything. Good design is time traveling into your own mind and coming back with a hoverboard, a flying Delorean and winning lottery numbers.
geert@mostcollective.com ︎︎