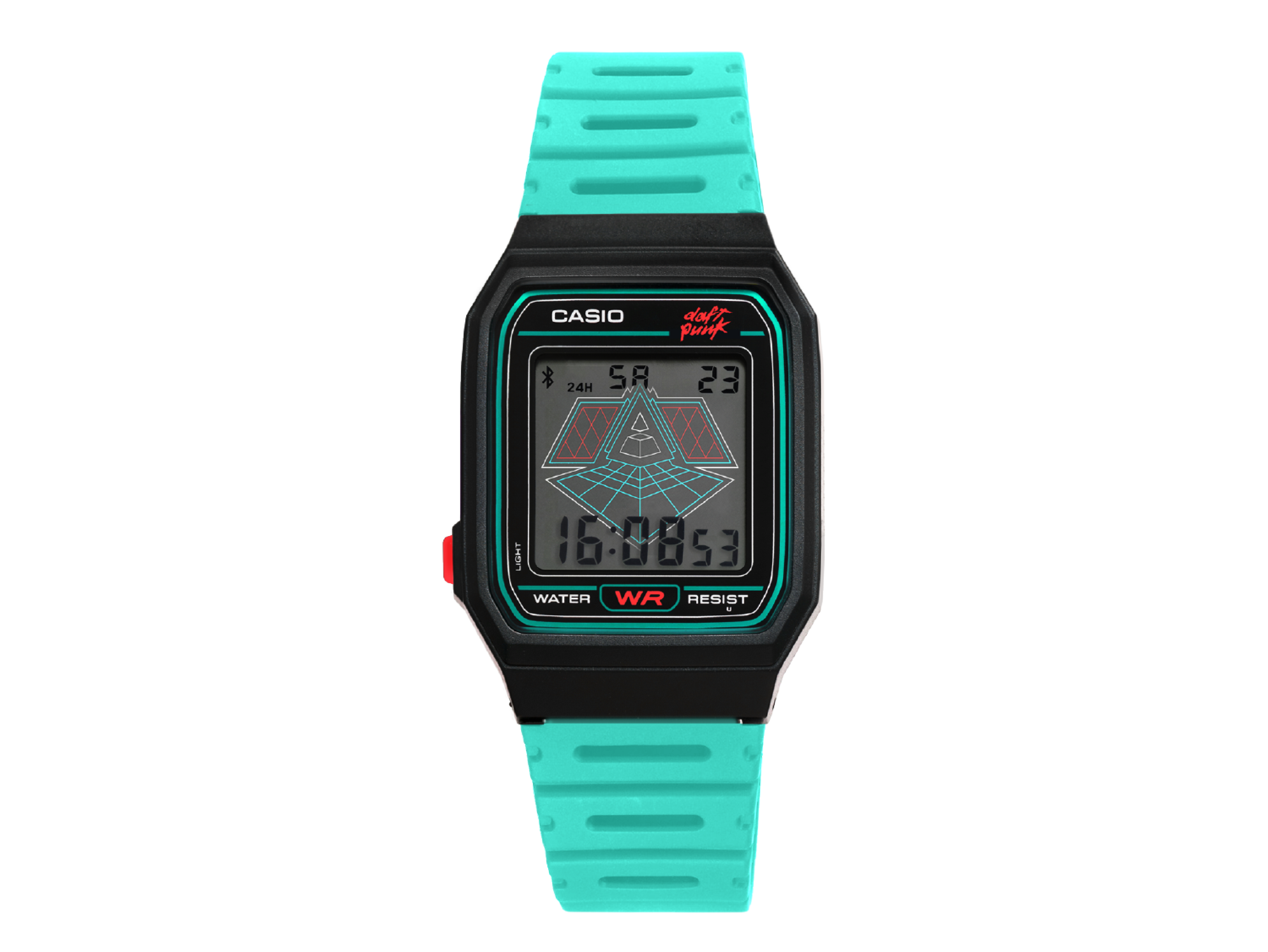 We designed a concept that enables easy collaborations, and have a watch that is more affordable to entice people to buy watches more frequently and collect them.

Based on the classic F-91, this watch has a bigger screen that creates a bigger canvas for brands, designers and artists to work with. Time to profit!

The watch has one dual function button: for illumination and bluetooth pairing. Time is set in the companion app, where you can keep tabs on your growing watch collection.

It's no longer about telling time, it's about making a statement.